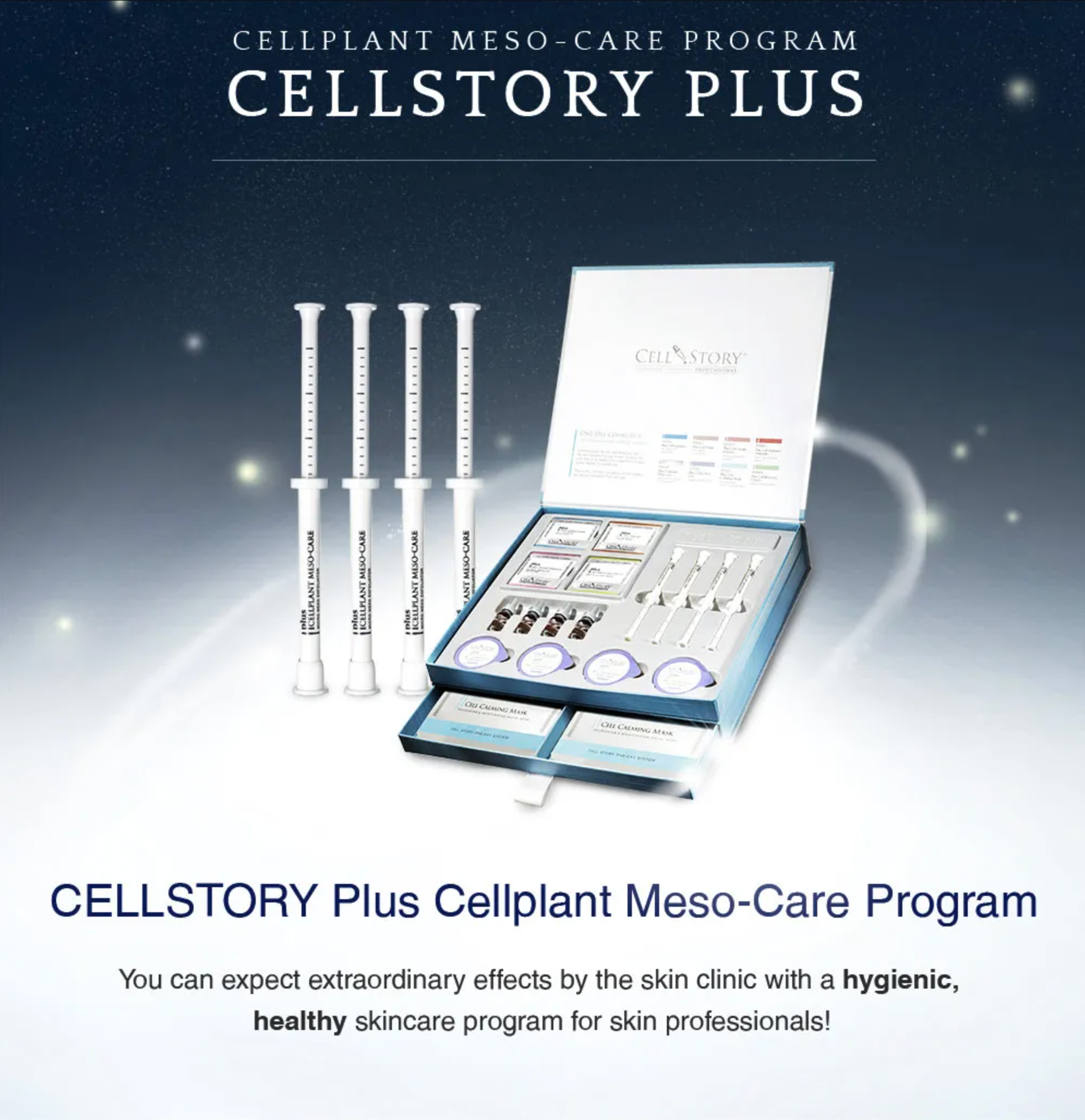 Cell Story Liquid Microneedling $425
CELLSTORY PLUS Meso-Care is a professional – only safe and hygienic eight-step skin regeneration program that utilizes innovative Microspear®, which can be described as liquid microneedles, to awaken the skin's energy. Fifty thousand Microspear® micro needles are delivered deep into the skin, eliminating dead skin cells naturally to restore glossiness and vitality. CELLSTORY PLUS Meso-Care helps to improve wrinkles, texture, and elasticity, as well as brightens the skin, equalizes skin tone, and enhances the skin's barrier. The system features a 20 amino acid complex to provide energy and nourishment and is made without harmful preservatives, artificial colors, or artificial fragrance.
A $100 deposit is required to reserve your appointment. The remaining balance will be collected after your service is completed. Need to cancel or reschedule? Please review our cancellation policy for more information.