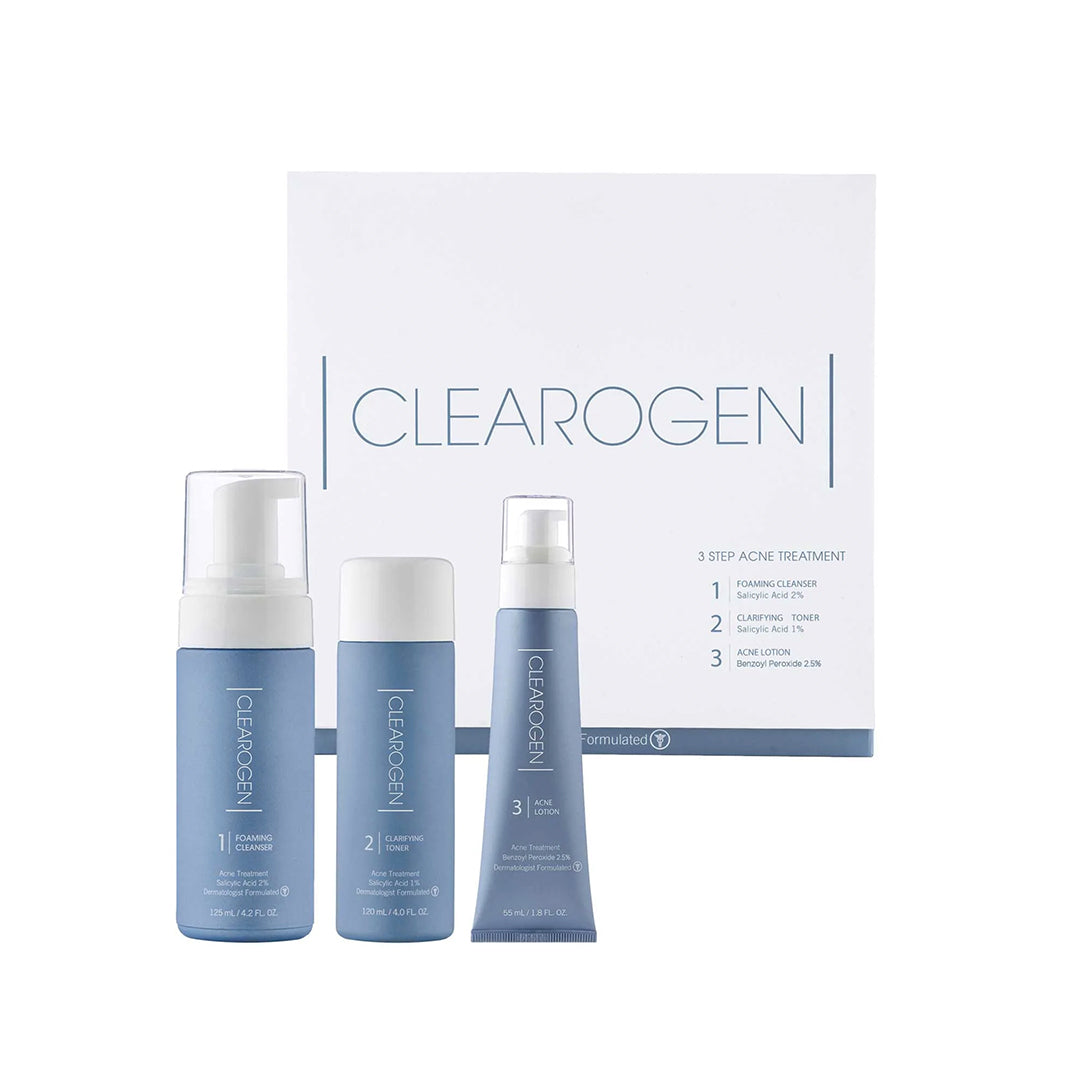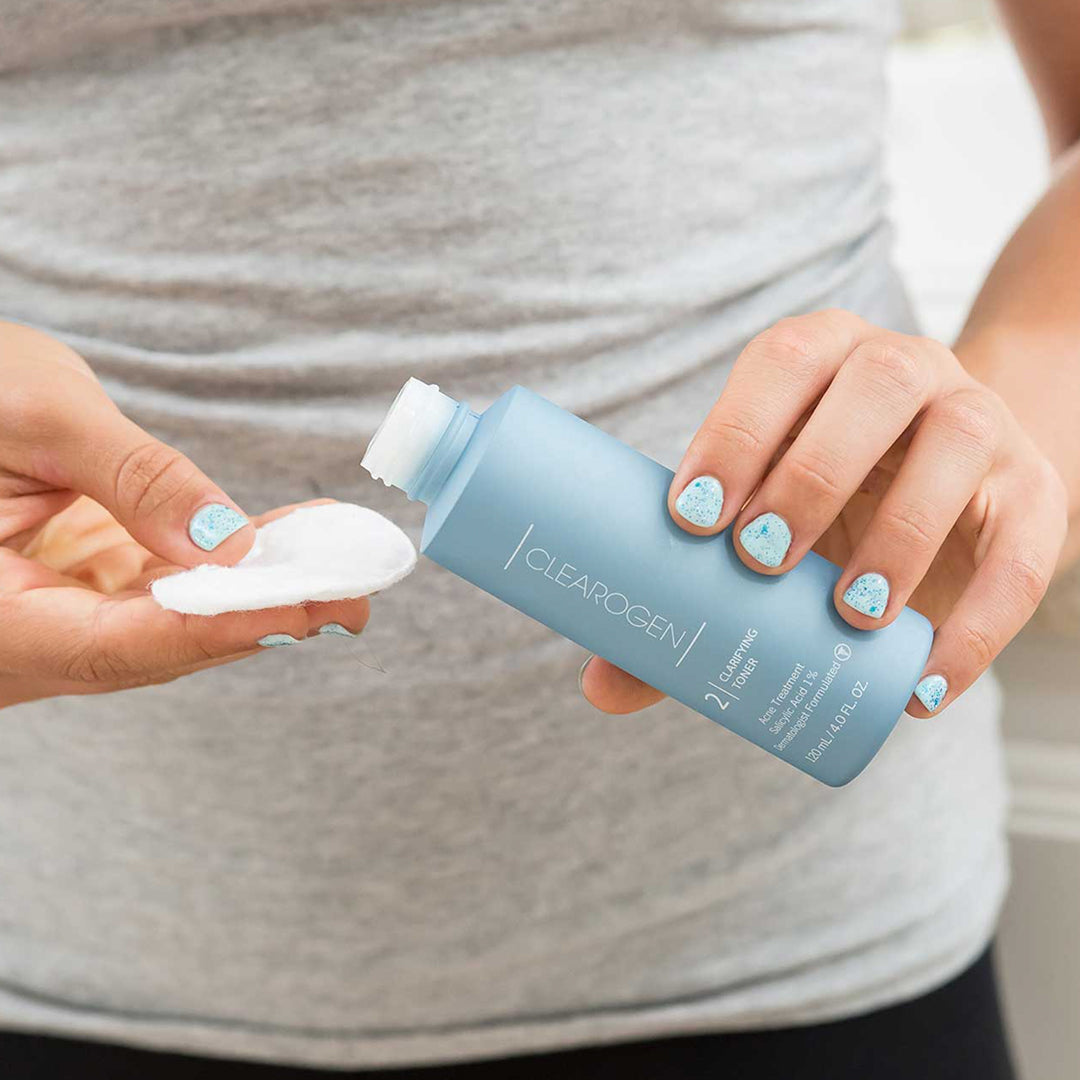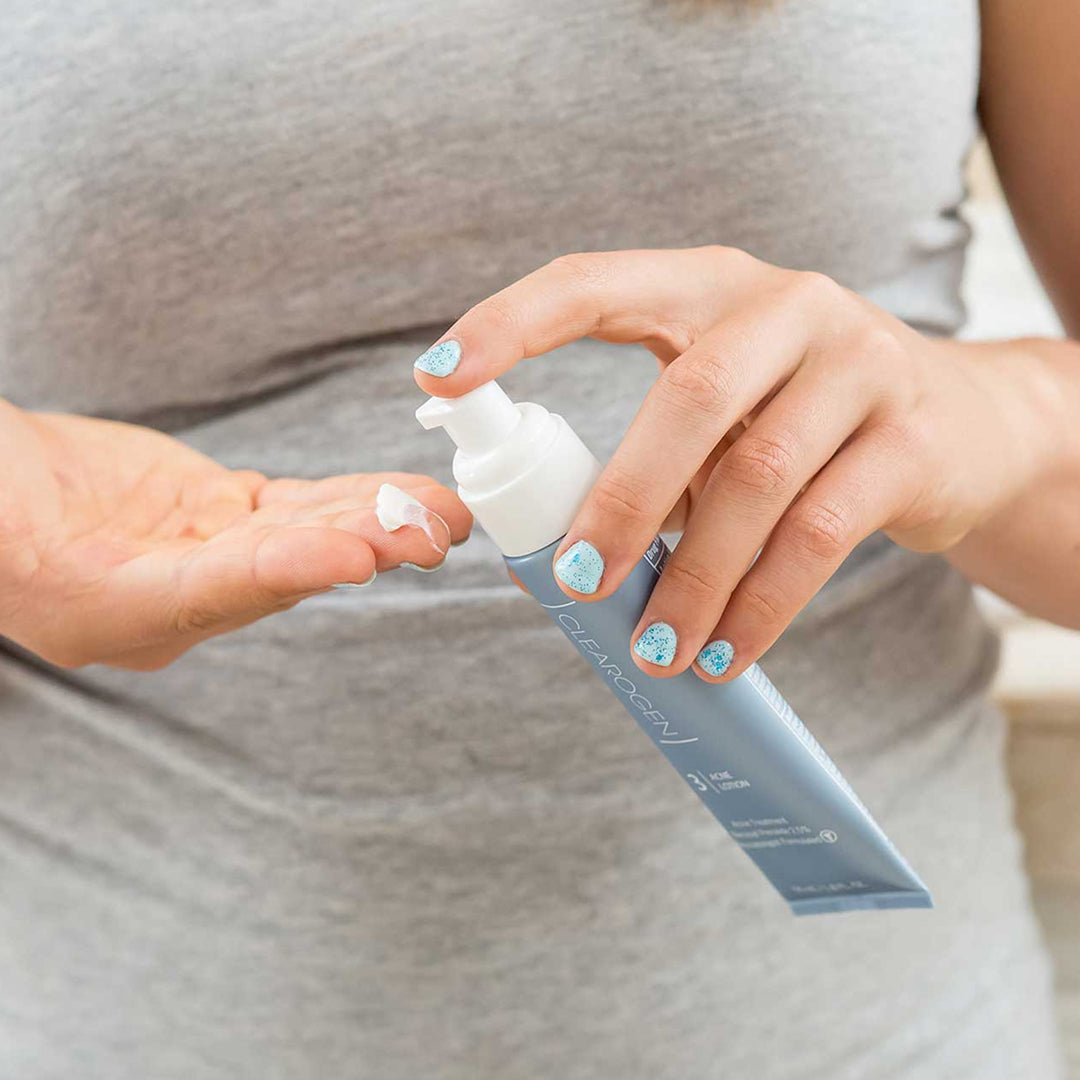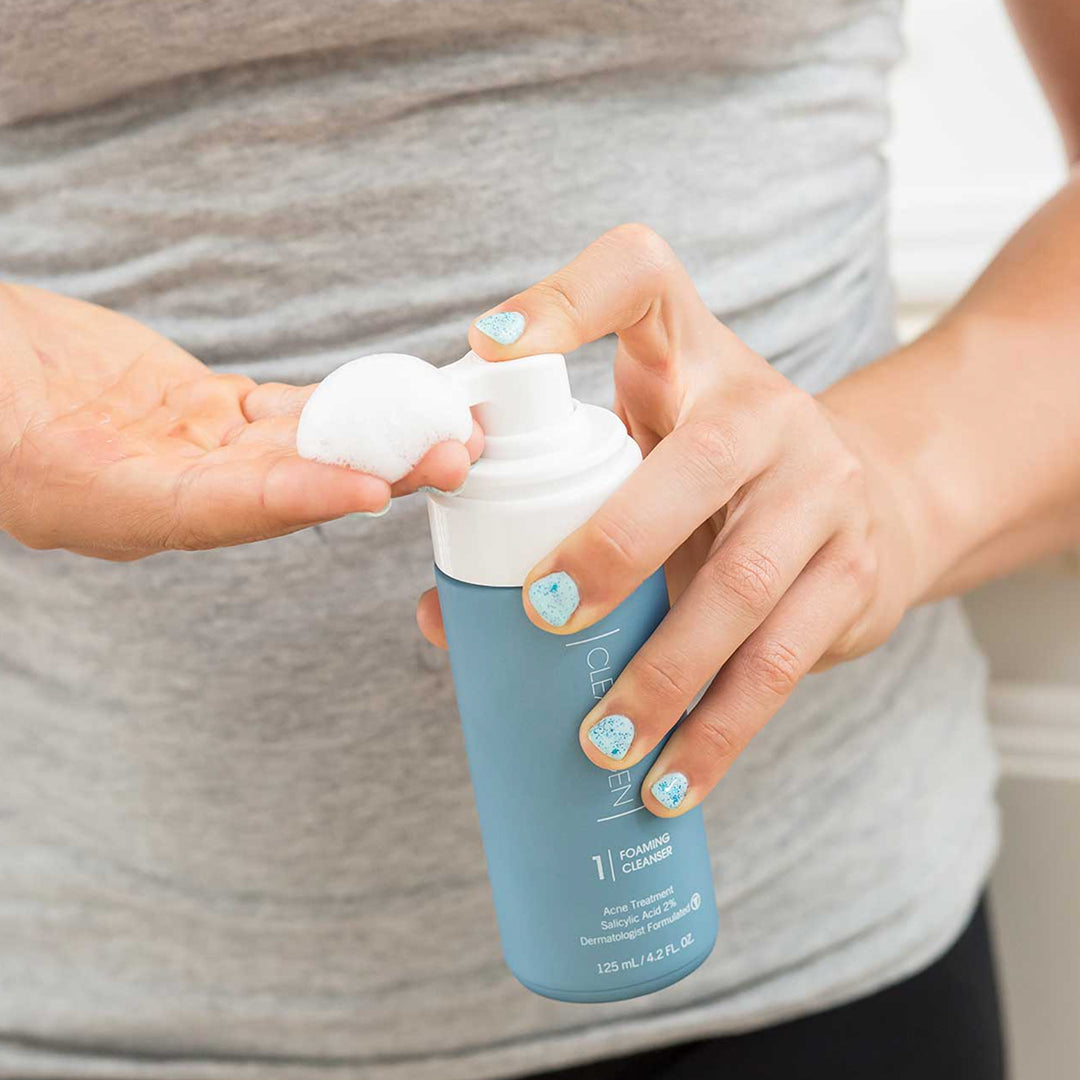 Clearogen Acne Treatment Set - Benzoyl Peroxide (2 Month Supply)
Clearogen's daily acne treatment routine is designed to be tough on pimples and gentle on skin. Soothe inflammation, stop future breakouts and nourish skin for a healthier more vibrant complexion.
Clearogen's unique combination of FDA-approved acne fighting ingredients and DHT-blocking natural botanicals work below the surface to regulate oil production in the sebaceous glands.
The Clearogen 3-step acne treatment kit with Benzoyl Peroxide puts you on the path to clear skin by both TREATING and PREVENTING acne.
Each kit includes:
Foaming Facial Cleanser 125 ml/4.2 fl oz
Clean skin is crucial in the prevention of acne. Clearogen Foaming Facial Cleanser is a gentle face wash that effectively removes dirt, makeup, excess oil and harmful acne-causing bacteria, while botanical extracts revitalize and soothe the skin.
Clarifying Skin Toner 120 ml/4.0 fl oz
Clearogen Clarifying Skin Toner is one of the best products for adult and teenage acne. It eliminates the pore-clogging impurities, decreases the size of pores, and reduces redness and sensitivity. This acne control products treatment contains botanical extracts, to enhance the skin's renewal, leaving it vibrant and smooth and is one of the top hormonal acne products.
Benzoyl Peroxide Acne Lotion 55 ml/1.8 fl oz
Clearogen Acne Lotion is the most important part of the acne treatment products system. It contains the natural ingredients proven to reduce DHT production and help restore normal oil production to the skin. It also contains Benzoyl Peroxide, to open the pores and kill the acne-causing bacteria. This combination of tactics makes Clearogen Acne Lotion one of the best acne clearing products on the market today.
Ideal for: Acne, whiteheads, blackheads, redness
Skin Types: Oily skin, Dry skin, Combination skin, Normal skin, Mature skin, Acne-prone skin